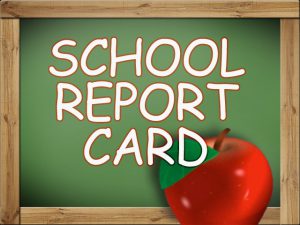 Parents and Guardians,
Report cards will go home Thursday, April 13th.  Please review and discuss your child's report card with them.  Included with the report card will be a letter which outlines how to book an interview with your child's teachers. The letter is also attached here for your reference.  Should you need assistance with this, please do not hesitate to call the Main Office at St. Robert CHS.
We, at St. Robert Catholic High School, are proud of our students' achievement and proud of our staff for their dedication to the St. Robert community.  We look forward to seeing you during the Parent Teacher Interviews.