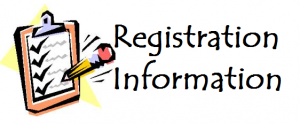 Please note this registration package is for this current school year.
S.3A Sec Pre Admission Questionnaire Checklist March 2018 Pre Admission Form (step 1 in the registration process)
TCH-19A Out of Boundary, Out of Region Form (1)
For grade 8 students that are considering St. Robert CHS for Grade 9 and are not in our catholic feeder schools (Christ the King, St. Rene Goupil, St. Michael, St. Anthony, or St. John Paul), please fill in the attached form(s) and bring to the school at your earliest convenience.  Once Guidance Staff reviews the information, someone will call you to pick up a registration package.
Grade 8 students attending one of our catholic feeder schools, Guidance and Administration will be visiting your classroom in November.  On the day of their visit, they will bring registration forms. Parents, you are asked to complete these forms and deliver them to St. Robert at your earliest convenience.